Welcome to New World Resin Driveways
We are a Manchester based company who specialise in laying resin bound driveways in Manchester and the surrounding areas. Over the years we have gained valuable experience installing a range of different driveways and we feel as a result, that we have become highly skilled at creating the perfect driveway to compliment your property. We can install resin bound driveways, patios, pathways and steps.
We don't just turn up on the day to install your resin bound driveway, instead we will initially talk you through the planning and designing of your driveway, the colour combination options and various textures, as well as the size of the area to be covered and shape and any additional features that you would like. At each stage of the process we will endeavour to understand your specific needs.
Your driveway provides you with a great way to make a fantastic first impression as it is the first thing that people see as they approach your home and it also gives you a reason to be proud of your property. Let us at New World Resin Bound Driveways install for you a brand new, stunning driveway! As specialist resin bound driveway installers you can trust us to do a great job.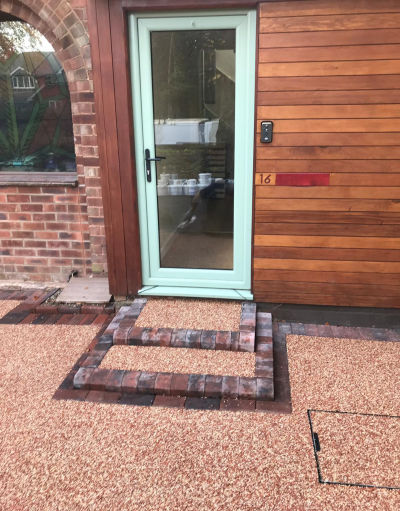 What is a resin bound surface made from?
It is a single stone layer that is created from a blend of aggregates that are coated with a clear, stable, polyurethane resin. It is also permeable as there are small gaps on the surface that allow water to drain through into the ground underneath. This means that there is no surface water that forms on the driveway which in turn limits flood risk.